Slovenian shot stopper Samir Handanovic has put pen to paper on a one-year contract extension at Inter Milan. The immediate past Italian champions announced the contract extension for their goalkeeper this weekend.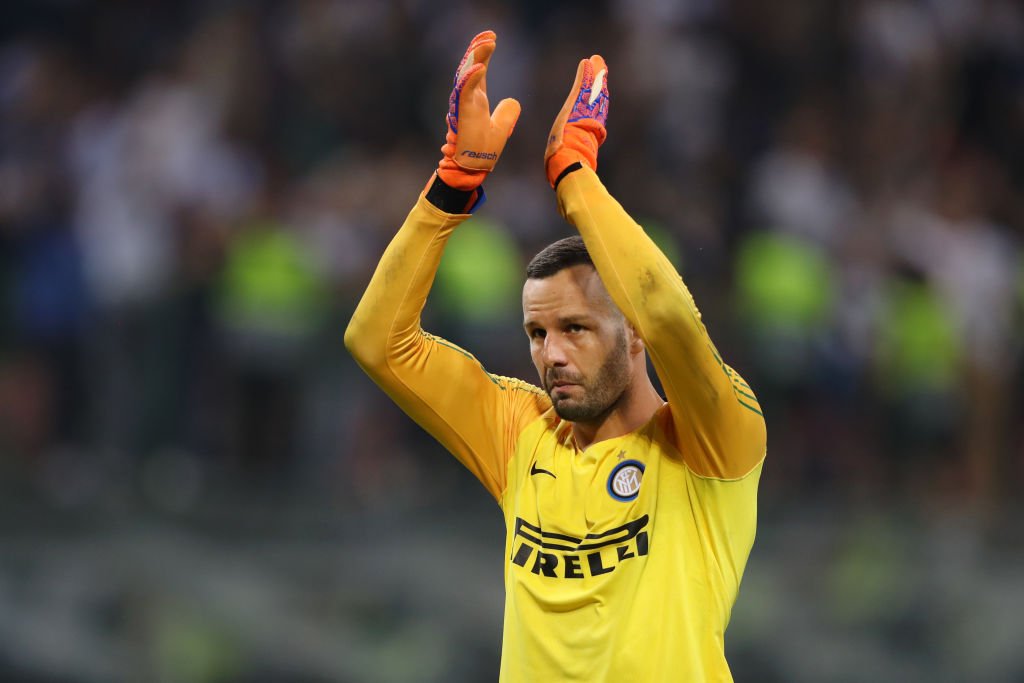 Handanovic, 37, was a free agent this summer after his last Inter Milan contract finished at the end of last season. However, he has decided to extend his stay at the club for one more season until next summer as confirmed by the official statement from Inter Milan.
Inter Milan shot stopper Handanovic is one of the longest serving players at the Italian Serie A club. He had been with the Nerazzuri since being signed from fellow Italian team Udinese in 2012. The aforementioned statement from the club over his contract extension marks his tenth year anniversary at the club. Handanovic has been the Inter Milan captain since former captain Mauro Icardi left the club to sign for French giants Paris Saint Germain (PSG) in 2019.
Handanovic lifted his only trophy at Inter Milan when he played an important role for the club on the way to winning the Italian Serie A title during the penultimate season. The Slovenian star was a regular fixture in the Inter goal asthey won a first league title in a little over a decade by finishing at the Italian Serie A summit ahead of city rivals AC Milan. Handanovic boosted his trophy cabinet after he played a major role in the Italian Super Cup and Italian Cup wins last season. The Slovenian goalkeeper and his Inter Milan teammates were unable to make it two successive league titles after they were beaten to the summit by AC Milan at the end of the season. Inter Milan had to settle for second spot after finishing two points off their city rivals after the mandatory 38 games.