Mauro Icardi does not plan to leave Inter Milan in the near future, according to his representative.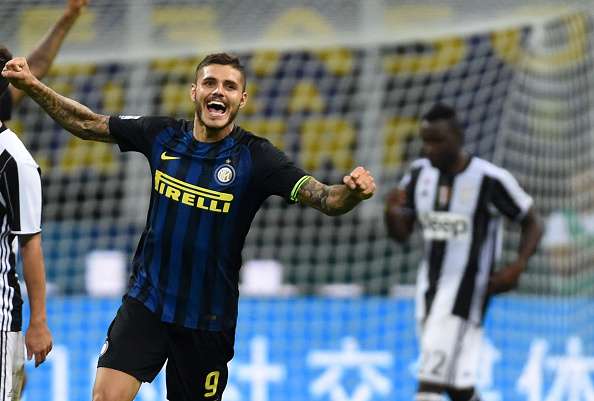 The Argentine has been linked with the likes of Arsenal, Chelsea and Manchester United over the past year, but Icardi's wife and agent Wanda insists that the striker is going nowhere.
She told Argentinian television station Telefe: "We've renewed his contract with Inter three times because when other clubs have wanted Icardi, the club have done everything to keep him, naturally by improving the terms of his deal! Our relationship with their board is great, especially on a personal level. For example, when the girls were born, the club gave us a lot of gifts. That aside, Mauro's very happy and he's also the captain. It's not our intention to leave Milan, but of course, if Mauro changes city for work purposes, we'd follow him."
Last term, the 24-year-old notched 26 goals in 41 outings for the Nerazzurri whilst also providing seven assists. He has started the new campaign in ever better fashion with four goals from the opening two games against Fiorentina and AS Roma.
As a result, the Nerazzurri are placed second in the table, only behind Juventus, who hold a better goal difference. With the transfer window now closed, Icardi will be hoping to maintain his club form as his performances have been recognised by national team boss Jorge Sampaoli, who recalled him for Argentina after a four-year absence.
The Nerazzurri finished a disappointing seventh in the Serie A last season, and Icardi will have his sights on bettering this record. The San Siro giants spent over £70m to bolster the midfield and defensive department in particular, and Luciano Spalletti will have the minimum aim of achieving a top-four finish, although they face stiff competition from the likes of Juventus, AS Roma, Napoli and AC Milan.