The Italian outfit Inter Milan are being linked with Arsenal's Mesut Ozil as the German midfielder is rumored in being offloaded from the Emirates Stadium before what his contract has stipulated which extends until June of 2018.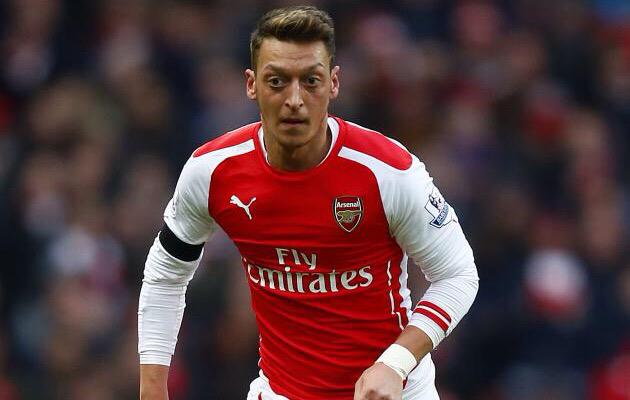 Arsene Wenger himself stated that the future of Mesut Ozil will be decided in January of 2018 as the French manager is not certain about what is going to happen and to what the tactician is planning to do within the upcoming few months.
If this is indeed true and Ozil is on the loose ends of Arsenal, this is a huge opportunity for major clubs to make a move for the 29 year old player including Inter Milan.
In recent weeks and months, the chairman of Inter Milan Erick Thohir has been tied with the possibility of signing a number of highly-rated players; one of the names that have appeared in a regular manner is Mesut Ozil. Even just being linked to them in the press saw a large jump in the number of people searching for tickets to Inte's matchs via this link, with the German undoubtedly one of the most exciting talents in World Football right now.
"No decision has been made on that front. Do we let anyone go in January or not? We'll have to think about that to see where we stand with them at the end of December." Arsenal's Arsene Wenger said as he talked about Mesut Ozil's future.
Inter Milan has enjoyed going through a very impressive start of the 2017-18 season with 9 wins out of the 11 opening league matches, 1 draw and 1 defeat so far. This positive start has turned Inter Milan into a genuine contender for the Serie A title which they weren't in the previous 2016-17 season when they finished at a disappointing 7th finish.
The possible addition of Mesut Ozil to San Siro can give Inter Milan the extra boost that they need in order to allow the Italian club in snatching the Serie A piece of silverware which Inter Milan has not lifted since the season of 2009-10. Erick Thohir is eager on returning Inter Milan to their former glory days and turn them back into an elite club and cash is not expected to be a real problem for the Indonesian businessman, luring Mesut Ozil to San Siro is a big step in making all of this happen.