Former Inter Milan star Andreas Brehme has said that Inter Milan are playing well at the moment and they need to build a winning run in order to keep up in the title pursuit. The Nerazzurri have gone neck-to-neck with Juventus for the league title this campaign but they have recently dropped to the third position after an away defeat at Lazio.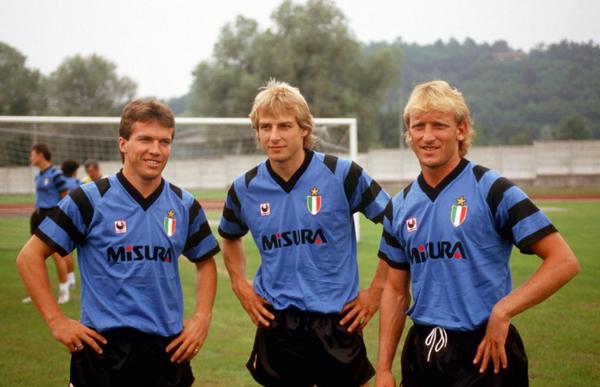 Still, they are only three points behind the Bianconeri at the top of the standings and club favourite Brehme believes the Nerazzurri must pick up three points from the Sampdoria game to stay in touch in the title race, he told: "Inter are playing well. They drew 1-1 at home against Atalanta, who are a great team. Let's say that two points were lost against Cagliari when they drew and it is a pity how the match at the Olimpico against Lazio went but the title race is not over, Inter have played very well. Inter need three points if they want to win the Scudetto. It will be a great match. Inter will definitely win."
Inter and Juventus have exchanged
positions at the top over the course of the league campaign but they now have a new rival in the form of Lazio. The Capital outfit have been out of focus for most of the season but a run of 44 points from a possible 48 has put them within one point off the top of the league standings.
Meanwhile, Lazio are the only team, who have beaten the Bianconeri in the Serie A and Italian Super Cup this season and they have a good chance of clinching their maiden Scudetto since 2000. Inter host Sampdoria in the Serie A this weekend. They beat them 3-1 during the reverse fixture despite Alexis Sanchez getting sent off at the midway stage of the encounter.